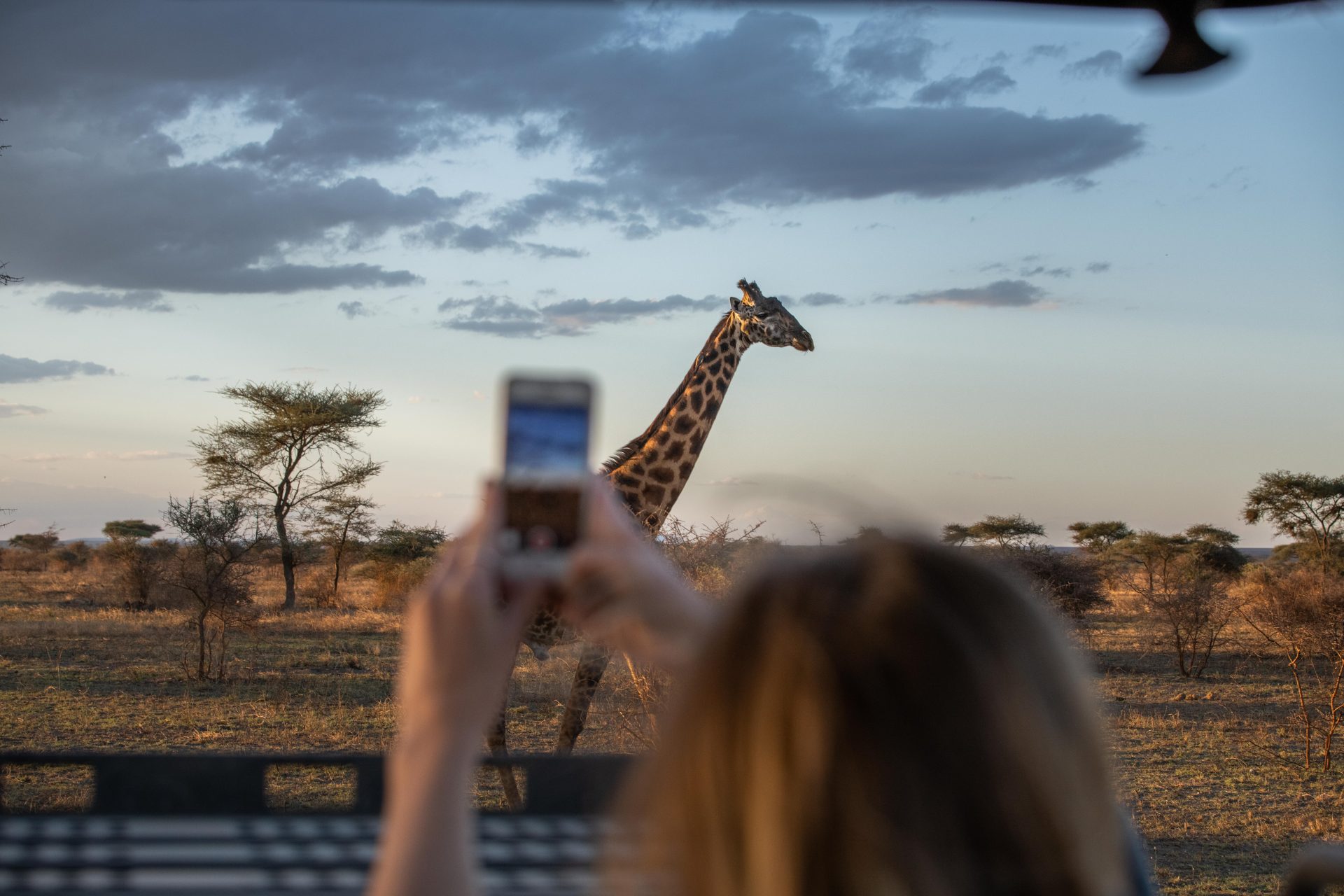 Hush...
They're getting close. Not because they are used to people, but precisely the opposite. They have no idea that jeeps with people in them are a danger. Cheetahs and lions see our jeeps as a perfect source of what they're always after: 'shadow', anything to hide from the sun. Zebras, Wildebeests, Lions, Elephants, Giraffes, and so much more for you to enjoy when you go on safari.
Lake Manyara National Park is practically undiscovered and yet it offers so much culture and nature of all kinds, plant life, wildlife, and birds – water birds by the thousands, flocks and flocks of pink flamingos – it is a veritable aviary.
From the lodge at Manyara's Secret, you can be in the national park within 15 minutes, you can leave the lodge after sunrise and arrive just as the park awakens, the nocturnal animals settle down to sleep, while others wake, stretch, and look for breakfast.
There is a Maasai Boma very close by. From the Lodge you can see their everyday comings and goings, such as how they bring their livestock to the water. Traditionally, they farm, sell milk and their craftwork along with some traditional medicine.
Of course you don't have to go on safari if you don't want to. What attracted us to this area was real everyday life here in Tanzania, and this is something we would really like you to experience.
You can visit the village of Mto Wa Mbu and explore it under the direction of a guide. You can see how various tribes of people live together and build their lives. If you go to the local market where we do our daily shopping, you can see the vast amount of produce and items for sale. You get there on the back of a piki piki (a scooter), just like the locals do.
Everything is different in Tanzania, including the way people work. We cooperated closely with local entrepreneurs in the construction of our lodge, we believe in supporting local business and we also believed their contribution added authenticity to Manyara's Secret. If you're interested in how people work here, we would be more than happy to take you to meet them.
Or you go on a bicycle safari. On mountain bikes under the direction of a guide you will discover some very special places very close by.
Game Drives and the Big Five
Authentic Tanzania
Living and working in Tanzania
The Maasai People
Mountain Biking and Going Hiking
There is so much to do! Next time we'll definitely stay longer.